Jennifer Lopez and Barbie Among Fashion Icon Honorees at the 2019 CFDA Awards
Fashion icons from the past, present, and future were the honorees at the Council of Fashion Designers of America's (CFDA) annual awards. The fashion industry refers to the lavish ceremony as the "Oscars of the Fashion World." Current honorees included Jennifer Lopez and Barbie. The fashion awards' previous winners include Johnny Depp, Rhianna, and Beyoncé.
The 2019 Honorees: Past, Present and Future in Fashion
Barbie
The CFDA's Board of Director's Tribute Award honored Barbie, the Mattel doll founded in 1959. The Barbie brand is a trailblazer for women and the imagination. Barbie's newest mission of closing the 'Dream Gap' continues her tradition as an international role model.
Barbie's superstardom continues from the past to the present. She now comes in six body types, with various skin tones, eye colors, hair textures, and styles. Barbie has been on magazine covers like Vanity Fair and Vogue, streaming services like Hulu with powerful documentaries, and has been a part of art pieces created by Andy Warhol. All of these are proof of her iconic status.
Not many people know that Barbie ran for president six times. She also has 60 years of work experience with over 200 careers. Her inspiration to girls to be anything will continue for years to come.
Jennifer Lopez
CFDA Fashion Icon's honoree Jennifer Lopez wears many hats. Singer, film, and television star, actor, and humanitarian are merely a few of her accomplishments. Lopez' films have a total gross of $3.3 billion, and her bestselling fragrance grosses $2 billion, making it the most successful celebrity line. She has also sold over 40 million albums.
Jennifer Lopez became a household name by starring in the film Selena. She has won three AMAs, eight Billboard Latin Music Awards, and the Lifetime Achievement Icon Award in 2014 at the Billboard Music Awards.
In 2018, Time Magazine honored Jennifer Lopez in the "100 Most Influential People" issue. Known for her fashion sense and role model status, Lopez continues to inspire women and fashion across the world.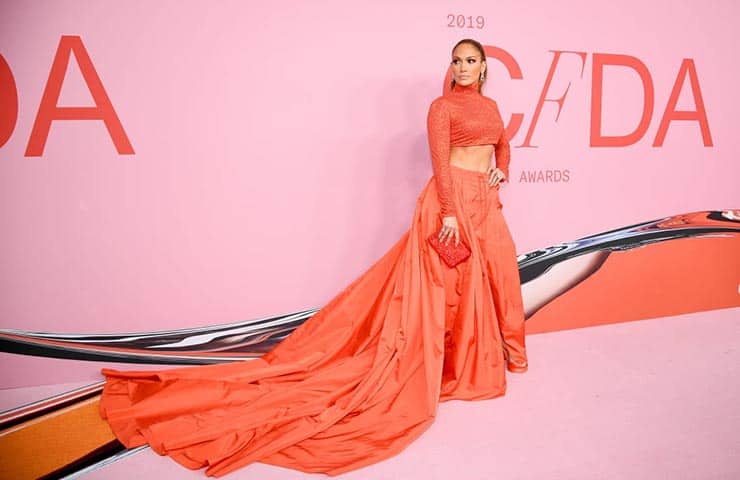 Bob Mackie
Bob Mackie's style is not only unique, it is timeless. Mackie is internationally renowned and has five decades of experience, nine Emmys, three Oscar nominations, and was inducted into the Television Academy Hall of Fame.
One of Mackie's most memorable moments came in 1999 when Cher wore his creations. Bob Mackie continues to produce show-stopping numbers for Cher with over 600 designs for her Vegas show. He also designs for Broadway, television, and film.
Bob Mackie continues to receive accolades from all factions of entertainment industries. Mackie has received the TFD Irene Sharaff Lifetime Achievement Award for theatrical costumes, the Charlie Chaplin Award for Fashions Arts, the Design Legend Award from Otis College of Art and Design- where he attended college- and the Designer of Excellence Award from the Chicago History Museum.
Mackie's timeless style and continued success seems endless. He is a vibrant, glamorous fashion genius that continues to take style into the future.
Fashion Forward – A Night to Remember
The CFDA fashion awards kept flowing throughout the night's celebration of fashion. The presentation saw a total of 11 honorees.
Emily Adams Bode received Emerging Designer of the Year. Mary-Kate and Ashley Olsen won their fifth CFDA award for their brand, The Row.
The Valentino Garavani and Giancarlo Glammetii International Award went to Sarah Burton from the Alexander McQueen fashion house.
The red carpet showcased the fashion-forward night. Ciara swept in late wearing a silk, black gown with metallic embroidery by Vera Wang. Gigi Hadid walked the carpet wearing a gray Louis Vuitton suit with a pleated skirt by Virgil Abloh.
The 2019 CFDA awards wrapped the past, present and future into a glamorous night of gowns and icons. The excitement of the future in fashion is evident in the honorees and attendees.
For additional fashion and celebrity news, read more articles on our site.