The Differences Between Drugstore Makeup And High-End Makeup
Every woman wants to look her best – even when trying to do so on a budget. But there are people who believe true beauty has a very specific – and usually, expensive – price tag. Are they right? Can you only achieve that perfect look with the most expensive beauty products available? Or are there easy, affordable ways to look fabulous?
We would like to believe there's room to compromise on both sides. But it's also good to know which products actually adhere to the old "you get what you pay for" conventional wisdom.
In this article:
High End Vs. Drugstore: a Side by Side Makeup Showdown
When it comes to high-end makeup brands vs. their drugstore dupes, it doesn't have to be an either/or, "pick a side; we're at war" type of discussion.
You can find high-quality, cruelty-free makeup on a budget if you know where to look. You can also find high-end staples that you'll get your money's worth out of because they last so long.
Below, we'll highlight some specific products to give you examples of each. When you're done here, you'll have all the knowledge you need to balance your beauty and your budget!
Moisturizer
Applying the right anti-aging moisturizer before you start your makeup routine is one of the most important things you can do for a flawless look. It's incredibly hard to get smooth, even coverage if you are trying to rake your foundation over rough, dry skin.
A failure to moisturize also leads to makeup creasing, which can make you look older by settling into fine lines and wrinkles which would otherwise be hard to see. If you don't believe us and you think your makeup looks flawless without applying moisturizer to your face first, be sure to keep a mirror and a stopwatch handy to see how quickly your face falls flat once you step outside. Odds are, it won't take very long!
Splurging on a top quality moisturizer like ComplexionMD is a good way to help your high end foundation perform even better than it was originally intended. It can also make a drugstore foundation perform like a high end professional product! The price may be a little steep for some, but you're definitely getting your money's worth out of every use. And you can easily make space for it in your beauty budget by shifting over to the drugstore versions of high end foundations, concealers, highlighters, and bronzers that go on top of it.
Foundation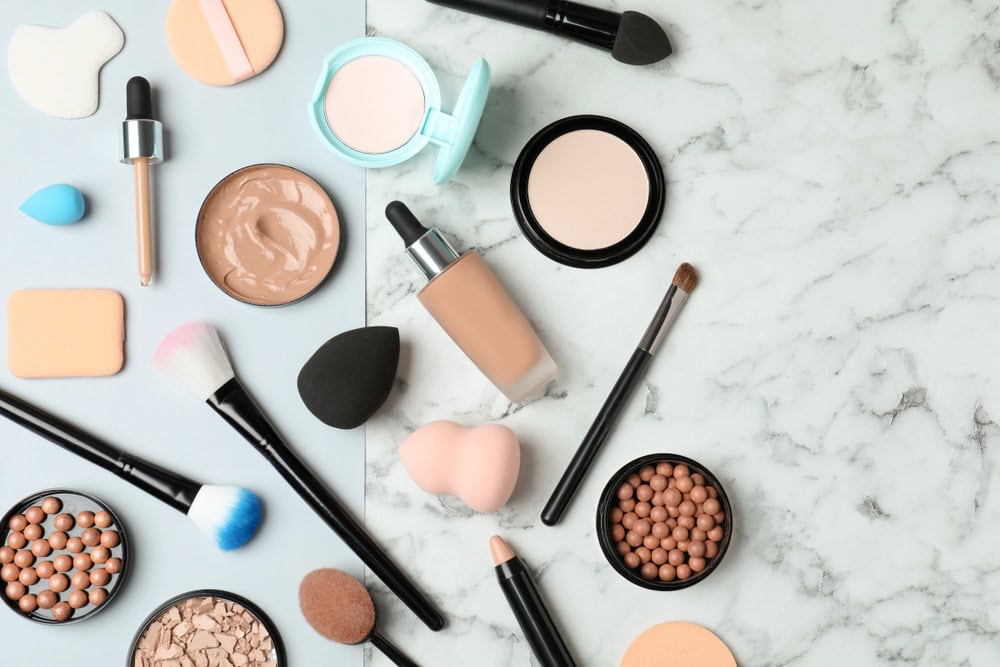 When it comes to choosing the right foundation, you have to find a balanced product which matches your skin color, skin type, personal preferences, and overall coverage needs. High-end foundations usually pride themselves on providing a wider range of shades for women of all different skin types and colors. They also encourage women to visit salons, boutiques, and department stores where professional makeup experts can help them choose the right shade and coverage.
With drugstore foundations, there's a lot more guesswork.
Drugstore foundations like L'Oreal True Match or Wet n Wild Photo Focus are very popular, well-reviewed, and a steal at anywhere from $6 – $11 per bottle. Even if you do accidentally get the wrong shade, it's not going to break your budget to go back to the drugstore and get a new one. On the other hand, high-end foundations like the $30 MAC Studio Fix and $46 Bobbi Brown Skin come in up to 60 different shades or a variety of liquid, cream, powder, and stick formulas, respectively.
If you still feel like you can't make a decision, then don't – just get one of each! You can save the high-end foundation for special occasions and use the drugstore foundation for your everyday look. In the long run, the upfront investment in both products will save you money and time.
Bronzer
Back when bronzer took the makeup world by storm, it transformed the traditional pale, pasty, flat look of a foundation-only face and took it to a dynamic, three dimensional level.
Bronzer also creates a sun-kissed glow without having to mess with icky spray tans or sun damage. But when it comes to this frequently used makeup staple, do you go high-end or drugstore?
It really depends on how often you use it. If you go through palettes so fast you wish you could buy them in bulk, then drugstore bronzer is for you. The CoverGirl TruBlend Bronzer powder creates a dynamic, shimmering look for only $9 a palette.
If you're less heavy-handed with your bronzer, though, or if you prefer a more subtle look, stroll into your nearest Sephora and pick up a compact of Tom Ford Bronzing powder for $83. A little goes a long way with this formula, and you won't end up looking like you're wearing your weight in makeup if you use it right.
Lipstick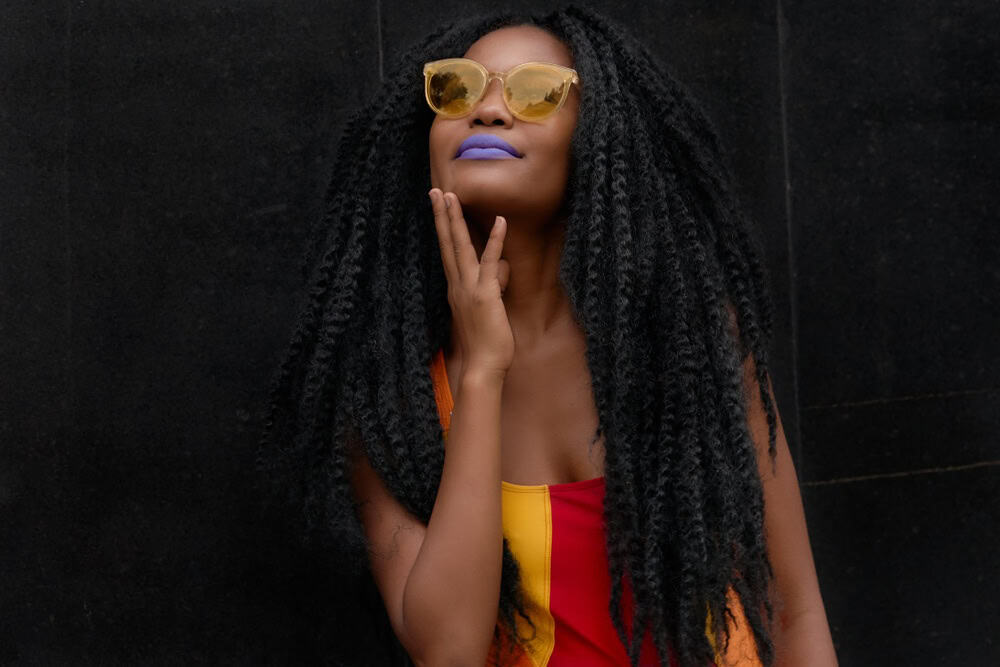 When it comes to lipstick, most women are looking at two things: pigment, and wearability. You might find the perfect shade in a drugstore brand like Burt's Bees, but the color will likely fade fast and need frequent reapplication. The company offers matte and glossy finishes for $9 each with a side of natural, cruelty-free ingredients. But if you want that perfect, pigment-saturated, long-lasting lip color, you could consider splurging on a high-end lipstick for anywhere from $18 – $54 per tube at your nearest makeup boutique. Pro tip: if long lasting wear is the main reason you're turning in the high-end direction, do yourself a favor and test it first before buying.
Mascara
Women generally fall into one of two categories when it comes to their eyes: either they are born with the eyelashes of a roman goddess and need only the most basic of mascaras, or they were cursed with barely-there lashes that need as much mascara as they can swipe on. Many even struggle with falsies in desperation.
If you belong to the former, then drugstore mascara is probably for you. It'll give you the basic coverage you need and/or the chance to experiment with wild, fun colors. Companies like NYX make a variety of basic mascara shades which cost between $7 – $9 per tube.
For those who fall into the latter category, drama and transformation should be your primary goal. You'll achieve such a look more easily with formulas like the Too Faced Better Than Sex Mascara (currently $24 at Sephora).
Eyeliner
It seems as though there are as many different finishes and colors of eyeliner as there are ways to wear it.
Your decision about whether to go high-end or drugstore will very much depend on your goals. If color is your biggest concern, then you can't go wrong with high end eyeliners like MAC which offers up to 14 different shades for $18 per stick.
But if you're sticking to basic black/brown colors and go through eyeliner like there's no tomorrow, keep shopping at the drugstore. You can get plenty of smooth, flawless finish formulas for under $10. NYX gets another honorable mention here, along with Rimmel and Maybelline.
Eyeshadow
Eyeshadow is about as unpredictable as you can get in the world of makeup. Do you pay more for "shimmer" to avoid cheap drugstore "glitter" shades? Should you splurge on a single $25 MAC eyeshadow color when you can get better coverage and identical pigment from a $3 palate of Wet n Wild?
And don't forget that your skills as an amateur at-home makeup artist – along with the quality of your brushes – can make just as big of a difference as the product itself.
Your best bet is to experiment with the drugstore palettes first and work your way up to the high-end shadows – assuming you don't fall in love with any of those affordable drugstore shades in the process.
So Who Wins? High-End Makeup, or Drugstore Dupes?
Most professional aesthetic gurus believe that skill and intent trump all else when it comes to makeup.
After all, makeup is nothing more than a tool used to sculpt a beautiful look. If a carpenter doesn't know how to work with wood, buying more expensive chisels and saws isn't going to make the furniture look any better.
The same sentiment rings true for makeup products.
If you aren't a professional makeup artist, if you don't wear makeup very often, or if you prefer a simpler look, wasting money on high-end makeup isn't going to dramatically change your appearance for the better. You can look just as beautiful and make just as powerful of an impression by being thrifty and sticking with those drugstore dupes!
But if you know what you're doing and you do see a dramatic difference with high-end makeup products, then the choice is obvious. Spending that extra money to enjoy the superior aesthetic that high-end makeup provides will be (literally) worth its weight in gold.
The real winner of the drugstore vs. high-end makeup debate is whatever product makes you look and feel your best – at a price you can afford, of course.