How to Contour Like a Kardashian
When you see the fabulous results of good contouring on the face of a Kardashian (or any celebrity, for that matter), the flawless finish is enough to make any woman envious. And why wouldn't you want to look as fabulous and as flawless as a Kardashian?
Well, achieving that perfect contour look is a little easier said than done. But that shouldn't stop you from trying.
In this article:
Below, we'll look into some effective contouring makeup tutorials which can help you achieve that perfect Kardashian look. And if you're still struggling at the end of the day, well…we'll give you some reasons why you shouldn't feel quite so bad about it.
What Is Makeup Contouring?
In the tutorials below, one of the featured makeup artists hits the nail on the head when he describes contouring as "the art of manipulating light and shadow to change the appearance of your face".
It's not simply about trying to make yourself look more like a Kardashian (although for most people these days, that is a big part of it).
It's about pulling the more conventionally beautiful facial features – like a dewy forehead, prominent cheekbones, and beautiful eyes – forward while exaggerating the hollows of your cheeks and temples.
When contouring is done right, you are literally putting your best face forward. Good contouring can accentuate the size and beauty of your eyes and cheeks. It can create the illusion of a slimmer, straighter nose. Many people also rely on contouring to lend definition to your jawline and square-off round faces or narrow a wider face with the proper balance of light and shadow.
Makeup Contouring Tutorials – How to Guides
So how can you manipulate your makeup in order to narrow your face, slim your nose, square your jaw, and make your cheekbones and eyes pop like fireworks on the 4th of July?
Well, strap in, because it's going to be quite a ride.
Achieving the perfect contour involves a few different foundation colors, bronzer, different types of concealer, and various shades of loose finishing powder in order to get it just right.
But don't worry – many of the tutorials below will give you solid product recommendations and demonstrate the technique in ways that can help you craft a flawless finish all on your own.
The "Reason Why You're Here" Tutorial
Okay, so this particular video isn't so much a traditional tutorial as an example of how things can go wrong if you don't have very much experience with contouring.
Yes, they are using the official Kim Kardashian West Beauty (KKWB) contouring Kit. And yes, the video features clips and highlights (pun intended) from the actual tutorial video that comes with the kit featuring Kim Kardashian herself.
But as you can see by the end of the video, contouring is not for the faint of heart. That's why you need to make sure you buy the right products and find the right makeup tutorial to get that perfect Kardashian contoured look:
The Traditional "Tiger Stripe" Makeup Contouring Tutorial
This tutorial is a short but sweet and easy to follow guide from YouTube content creator Wayne Goss.
He does a very thorough job of contouring his model, Lisa – who looks very confused and a little bit concerned throughout the process – in less than 7 minutes.
In addition to a full face contour, he peppers in simple yet complementary eye makeup and lipstick tutorials which pair well with the overall contouring look. His technique mirrors that of the popular, more mainstream technique of relying heavily on bronzer, tiger striping, and makeup baking the concealer on the under-eye area for that classic Kardashian look.
Kardashian Contouring With Dark Circle Correction
This tutorial from Bustle caught our attention because, unlike many of the makeup tutorials out there, it features a dark-skinned model with an expert who explains strategic, targeted contouring tips based on your specific skin tone.
Makeup artist Jordan Liberty shrugs conventional wisdom by choosing cool-colored cream contour shades over a traditional powdered bronzer. He justifies his style by pointing out that these greyer shades produce a more natural look.
He also uses a peach (for fairer skin) or orange (for darker skin) corrector color as a more effective way of neutralizing darkness and hyperpigmentation before applying any highlighter or concealer.
For most people, this prevents dark circles and other discolorations from peaking through your highlights, regardless of the lighting you're in. Here's the tutorial:
Contouring for a Round Face
In the spirit of body positivity, content creator XOXOKAYMO – who specializes in makeup tutorials for plus-sized women who want beauty and fashion advice – teaches you exactly what you need to know about how to contour like a Kardashian if your face has a rounder shape.
She emphasizes using more than one foundation to add depth and complexity to the "canvas" of your face, which is an intriguing approach. She also points out that, for a rounder face, a narrower and longer/taller highlighted triangle under the eyes can create the illusion of a narrower, longer face in general. You can find her helpful (and charming!) makeup tutorial above.
The Controversy Behind Kardashian Makeup Contouring
When is there NOT a controversy involving the Kardashians, honestly?
As popular as the Kardashians are, there's always an equally popular anti-Kardashian backlash against any new fad or trend that people believe they are responsible for. And makeup contouring is no exception.
But unlike your typical anti-Kardashian backlash, there are some very powerful names in the beauty industry who are decrying the Kardashian Contour technique – none the least of which is professional makeup artist and owner of the eponymous makeup line Bobbi Brown herself.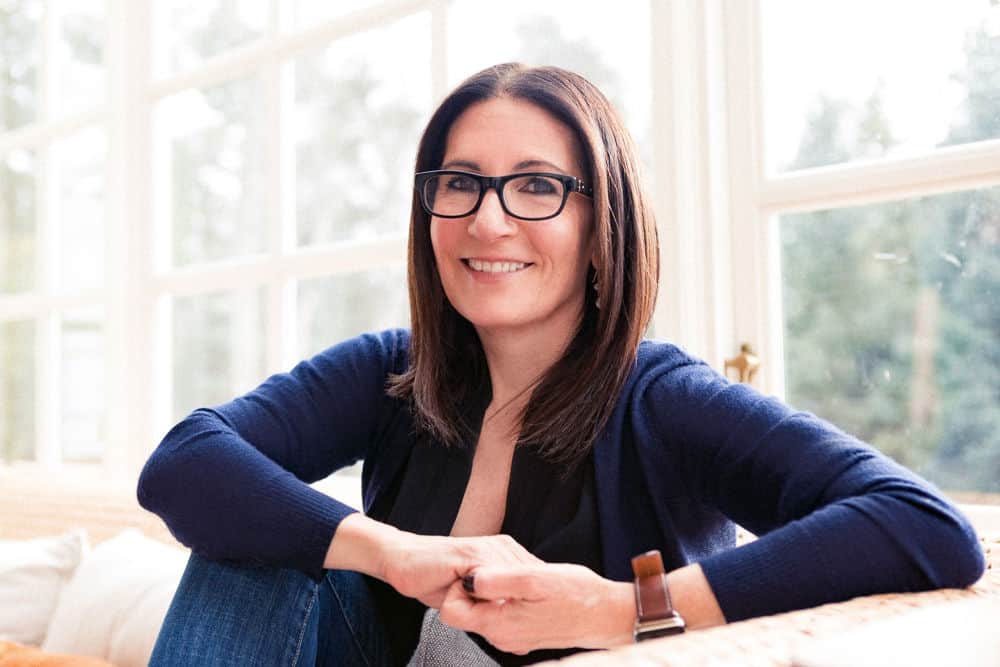 She goes on to explain that painting on cheekbones which don't exist and utilizing other gimmicks of the contouring fad lead women to believe that something is wrong with their face, which is absolutely false.
Makeup artist Nicole Moleti takes a similar, although somewhat more passionate stance in a piece she wrote for PopSugar.com titled "Stop Asking Me to Contour Your Face".
She discourages the women who sit in her chair as well as everyday women everywhere from contouring because they "do not have this type of time" to engage in such elaborate beauty routines every day, and because it's just "too much makeup".
Before you ask: yes, she acknowledges the inherent contradiction of a makeup artist telling women to wear less makeup. But, like Bobbi, Nicole believes that natural beauty and drawing attention to one's own unique, beautiful features should reign supreme above trying to make yourself look like someone you're not.
To Contour or Not to Contour: That Is the Question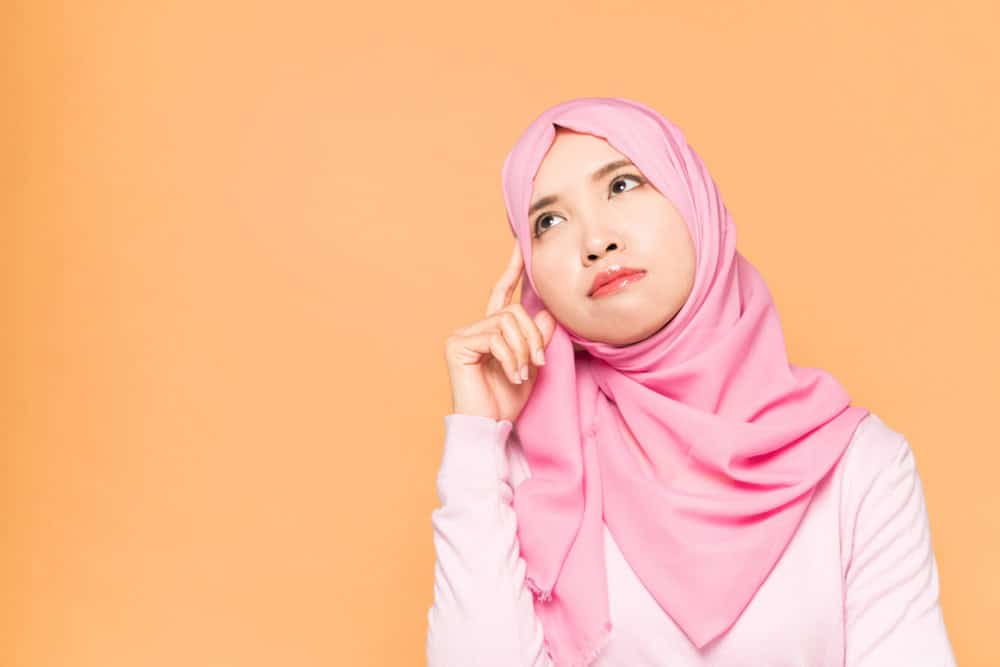 At the end of the day, it's up to you whether or not you want to contour your face. Contouring every once in awhile – especially for a special occasion – can give you a dramatic mystique which makes your whole night that much better.
It can boost your self-confidence by muting facial imperfections which would otherwise make you self conscious. Or, if you have similar features to that of a real Kardashian, learning how to contour your face the way they do can help you accentuate your best and most beautiful features.
Then again, maybe all of these complicated makeup tutorials will make you feel better and more accepting of your own natural beauty.
Either way, good luck, and have fun with the contouring!